– a celebration of Peace Child's fortieth anniversary –
Songs, Stories, Statements & Statistics on the State of the Planet to update progress on SDGs and other UN-led Solutions designed to create the Future "We the peoples" want
Purpose & Goals:
To celebrate the fortieth anniversary of the birth of Peace Child International, and building on the success of its UN75 Concert produced for UN Day 2020, this initiative seeks to launch an annual, global public-facing event on UN Day (October 24). Each year, the Online Festival, couched in a concert of songs, stories and statements recruited through a global contest for young people under 25,  will summarise the UN's meticulously-gathered data on the State of the Planet, and its thought leadership and Actions that deliver solutions to the challenges we face. To operationalise the UN'75 Anniversary Declaration's commitment to meaningful engagement with Youth, the Festival will be hosted and co-created by youth. Its central goal is to inspire them to achieve, in their lifetimes, the future peaceful, sustainable world that previous generations have signally failed to do.
Want to read the First Draft Script? Click Here
Want to get involved?  Go straight to the Submissions Pages
Background & Rationale:
40 years ago, the Peace Child musical premiered at the Royal Albert Hall imagining the world in 2021 – at peace, with no hunger, poverty or disease. It's initial focus was ending the Cold War through generating friendships between US & Soviet children. Peace Child did help with that by initiating the first US-Soviet Youth cultural exchanges. But the world the children of 1980 hoped for by 2021 has NOT been achieved. So we need a new Peace Child story with new songs and a new dream for the children of 2021 to seek to achieve. We have new challenges so the new Peace Child story must promote what we call Fusion Advocacy:  a strategy to bring all single-issue advocacy groups, new and old, out of their silos to work together, intergenerationally, for the future we all want and need.       
      Also, most of us are woefully ignorant of key planetary health Indicators. Most of us have no idea what the Keeling Curve is, what our current rate of biodiversity loss is, our population growth, military spending, progress on nuclear disarmament, pandemic preparedness etc. The situation is made worse by the spread of fake news. Further, few of us have any detailed knowledge of solutions researched and promoted by the UN: in most UN Member states, national educational curricula barely covers the UN or its SDGs. Many, perhaps most, children emerge from their school years barely aware of the global problems they will face in their lifetimes, let alone ideas of what they could to do to solve them.   
      This project will empower young people to become informed, accurately, about such issues and to absorb the values and priorities for their lives and careers that will help them deliver solutions. By closing the ignorance / indifference gap, reinvigorating faith in the UN and reinforcing the feeling of planetary unity that young people possess (perhaps more naturally than their elders), we will seek to operationalise the answer that Jonathon Porritt gave to a question a young person asked at our 2020 UN75 Festival: "Why hasn't your generation made the transition to a sustainable economy?"
Jonathon: "Because we haven't shifted people's values. We've tried to make environmental arguments work at a time when people were either ignorant or indifferent to the state of the planet. We tried to do it during a period of capitalism which was almost uniquely vicious in terms of extracting wealth from people, communities and the planet. And we tried to do it without engaging people in questions about our values and the relationship between ourselves and the natural world."
Framing / Location:  The Festival takes place in the Monitoring Centre of Spaceship Planet Earth ….
      In an animated introduction, an ungainly Spaceship in the shape of Planet Earth lurches across a dark corner of an indifferent universe. We dive into its land surface, buzzing with life and weather, past the Statue of Liberty, up the East River to the UN Building where, in a fictional basement Monitoring Centre, a diverse group of young pilots give us a blizzard of indicators of what the planet will look like 40 years hence if we persist with our current behaviours. As the indicators come up, we see Spaceship Planet Earth bucking and wheezing – forest fires breaking out on its surface, ice-caps melting as we hear the Climate Change data etc. 
      On screens in the Monitoring Centre, UN staff explain how the UN is addressing these challenges. We go back through the key indicators – and show what steps the UN is encouraging its member governments and "We the peoples…."  to take to arrest and reverse harmful trends. Woven into these explanations are songs, statements and stories from young people around the world that express, in their own language and culture, their conviction that their generation will succeed in implementing the UN's proposed solutions where earlier generations have failed.   
      With each solution, Spaceship Planet Earth in space begins to glow with improved health. A smile appears on its face and, by the end of the programme, it sails serenely through the universe.
Audience & Distribution: 
      Every Peace Child Intl. programme is targeted at an audience of "bright 14-year olds…"  We do this as, if what we do is understandable, accessible and fun for a 14-year old, it will be understandable, accessible and fun for every one else. Our so-called children's edition of the UN's Agenda 21 sold half a million copies in 23 languages – and was seen on the shelves of several senior UN diplomats as it was so much easier to understand than the negotiated original text.
      In 2021, we will create a 60-minute pilot programme in English to deliver Proof of Concept, It will be edited into 30- and 15-minute versions + 3- 2- and 1.5-minute versions for Newscasts.  These will be distributed to UN Member states' national broadcasters in the hope that, by 2022, we will be able to re-edit the English version into several national versions. Each of these will be in the national language of the member state hosted and by an intergenerational group of their citizens, adding to the global programme stories, songs, commentaries and sub-titles from local youth and elders. In this way, each UN Member state will feel ownership of their version of the Festival and make it accessible to their 'bright 14-year olds' – as well as being linked to the shared aspirations and updates of the global one.  
      Between 2022 and 2025, we hope that a majority of UN Member States will sign up to create their own version of the UN Day Festival to make October 24th a genuinely global Festival every year.
      Each version will be hosted on a website with links to relevant UN sites, follow-up activities and recruitment forms for the Song and Story contests so that, throughout the year, the information we gather each UN Day remains available and the creativity the Festival generates will continue.
Songs: 
      Over the years, Peace Child has inspired and empowered young people around the world to write new songs to express their feelings in the show. For the UN Day Festival each year, PCI will invite young people (under 25) to contribute their songs, raps, poems, dramatic monologues – in their own style and language – to express their passionate commitment to solving the generational challenges revealed by the Planet Indicators.  Songs like Voices United's brilliant Age of Violence.  Or Peace Child's own:   We want this World to Survive forever – composed by 16-year old Pawel Sydor from Tarnów, Poland.
I know this world could die for ever   –   And people are the reason why
Children and parents, lovers and poets   –   They just can't hear our planet cry –
We want this world to survive for ever   –   And all the people join their hands together
In a bond of love, kindness and friendship   –   We'll make peace here with the earth
Stories: 
      As noted, this initiative is sourced in a need for a new Peace Child story: a new story about how the young people of today do what their elders have so far failed to do and create a peaceful, sustainable world for future generations to live on. The data is stark – but the UN gives us hope that we can get there – IF we collaborate.  This Festival challenges every child to write, not just new songs, but a new narrative for HOW we're going to implement the many solutions that the UN has been proposing for the last 75 years. It does not need to be called Peace Child, but it needs to be set in the 'Happy Ending' Future we Want – and flashback to tell the story of how we got there. Jonathon Porritt calls his version of the story: The World We Made.  A Russian version being produced in Moscow this year is called STRIKE!  A version we did at the UN in Geneva for Green Cross was called: The Future we Want. 
      Throughout the Festival, we shall inject these stories – some told by the authors, some told by professional actors or story-tellers. Each story will be a plausible narrative: we're not looking for fairy-stories or fantasy sci-fi adventures. They will be stories rooted in real-life experiences and conditions – drawing on the indicators which the Festival updates every year + solutions we draw on from the UN and elsewhere. And because there will be different language / national versions of the Festival, each country can tell its own story based on its own lived realities and challenges, with its own children providing the leadership and inspiration that helps the human family find solutions to the seemingly insurmountable challenges that have eluded their parents and grand-parents. 
      Entry forms for the 2021 Festival will be circulated shortly.
Script & Statistics: 
      The choice of statistics to update will be guided by the UN and the agreed SDG targets and their key indicators. The focus will be on those indicators generally agreed to impact most greatly on the future survival and prosperity of life on earth – the indicators which every member of the human family should have at their finger-tips to inform their daily behaviours. The kind of indicators we shall be looking at include –
Population Growth
Climate Change & Progress to Net Zero Carbon Emissions
Peace & Military Spending
Health & Pandemic Preparedness
Quality Education for All
Communication & the Digital Divide
Poverty, Resource Depletion & Inequality
Biodiversity & Wilderness
Jobs & Energy
Each will be linked to a UN Agency or Department who will report on the actions that they are taking to address their issues.
Animation: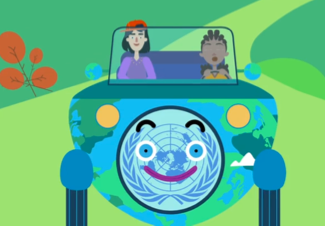 PCI will use the same Animation company that created animations for the UN75 Festival in 2020 to create the framing story of Spaceship Planet Earth – and its futuristic Control Room
Statements: 
On every continent, there are youth who steal the limelight speaking truth to power. Everyone knows the famous ones – Greta Thunberg, Amanda Gorman, Malala Yousafsai – but in every country, every community, there are young people with the wisdom, the passion and the understanding to express, with searing honesty, what is wrong with the world the older generation is passing on to them. Many of them have policy ideas and a powerful sense of the values they, and their governments, need to pursue to right those wrongs. The UN Day Festival will create a platform for their statements and offer the public, politicians and governments the chance to operationalise their UN75 Declaration's commitment to meaningful engagement with Youth – an engagement which, we hope, will result in new policies. We shall include statements like this one by Malala Yousafsai, accepting her Nobel Peace Prize: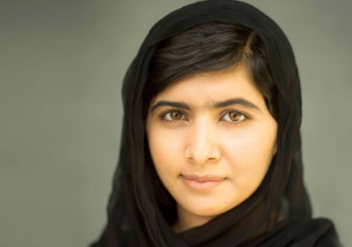 Education went from being a right to being a crime.  Girls were stopped from going to school.  I had two options. One was to remain silent and wait to be killed. And the second was to speak up and then be killed. I chose the second one. I decided to speak up.  We could not just stand by and see those injustices of the terrorists denying our rights, ruthlessly killing people and misusing the name of Islam. We decided to raise our voice and tell them: Have you not learnt, have you not learnt that in the Holy Quran Allah says: if you kill one person it is as if you kill the whole of humanity?  Do you not know that Mohammad, peace be upon him, the prophet of mercy, says, "do not harm yourself or others". And do you not know that the very first word of the Holy Quran is the word "Iqra", which means "read"?"
Follow-up: 
The UN Day Festival Website will link to UN International Year Themes and encourage follow-up activities through the year – like Model UNs, Model Citizens' Assemblies,  the World's Largest Lesson, Peace Child musicals, the Citywide Search for Sustainability project and other UN and UNA related activities that will be promoted and generated through the Festival.