Luton City Wide Search For Sustainability

.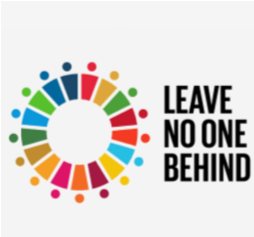 Mission
To support the commitment of Heads of State and Government in the 2030 Agenda for Sustainable Development to leave no one behind. The importance of implementing, following up and reviewing strategies that adequately address youth issues and give young people everywhere a real opportunity for full, effective, constructive and sustainable participation in society.
We aim to provide every young person (aged  5  to  20) in Luton  with an opportunity to engage in activities that will provide them with an  understanding of the 17  United Nations   sustainable development goals and  how their achievement would lead to a  better and more sustainable future for all.
Vision
Young people in Luton will be empowered to directly contribute to progress towards a better life for all who live in the town. "Think Globally – Act Locally"
Values
Our values are based around key words from the UN Sustainability Goals, Collaboration, Equality, Integrity, Compassion, Diversity, respect, Sustainability, Innovative, Empowerment, Integrated,

Programme Description
In partnership with 69 primary and secondary schools, two post 16 providers and the University of Bedfordshire we would aim to deliver a youth led programme enabling the young people of Luton a real opportunity to participate in society.
The programme will, initially focus on two of the 17 Sustainability Goals, namely Goal 3 "good health and well-being" and Goal 13 "climate action" because these are goals that can be understood by young people and they are able to take action to help with the achievement of these  goals at a local level and in ways that will directly impact on their lives.
Programme Description:
All   schools and colleges in Luton have been invited to participate in the programme, which, for them, entails facilitating activity for young people that is focused on either or both of the two UN Sustainability goals. The objectives of the activity should include providing information, developing leadership skills and other employability skills and engaging in practical activity to support the achievement of the two goals in Luton.
Programme Description:
The project is supported by a wide range of organisations and key figures in Luton, including the local MPs, Luton Borough Council Executives, local education.
An important feature of the programme is the aspiration to enable young people to express their   views and to share ideas with others from different organisations so that they are able to make their wishes known to local leaders. This would be achieved through the means of a Youth Forum or Assembly.