Online via Zoom Webinar
Sunday, 25 April 2021 from 19.00 to 21.30 GMT
SPEAKER  BIOGRAPHIES
Paul Ekins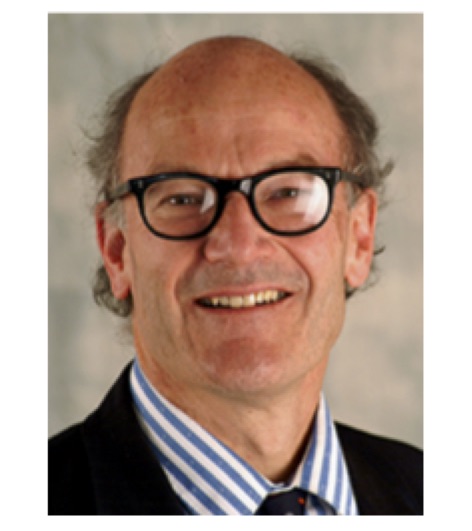 Paul Ekins has a Ph.D. in economics from the University of London and is Professor of Resources and Environmental Policy at and Director of the UCL Institute for Sustainable Resources, University College London. From 2004-2014 he was a Co-Director of the UK Energy Research Centre. He is a member of UNEP's International Resource Panel and was a lead author on its publications on resource efficiency and mineral resource governance. From 2005-10 he was Chairman of the Government-funded National Industrial Symbiosis Programme (NISP), the UK's most successful programme to improve resource productivity. From 2002-2008 he was a Member of the Royal Commission on Environmental Pollution. From 1997-2005 he was a specialist adviser to the Environmental Audit Committee of the House of Commons, from 2003-2007 was a Member of the Government's Sustainable Energy Policy Advisory Board, and in 2007 was a Specialist Adviser to the Joint Parliamentary Committee on the Climate Change Bill. He was a member in 2010-11 of two Ministerial Advisory Panels, on the Green Deal (DECC) and on the Natural Environment White Paper (DEFRA), and was also on the Advisory Board of DECC's Energy Efficiency Deployment Office. In 2011 he was appointed Vice-Chairman of the DG Environment Commissioner's High-Level Economists Expert Group on Resource Efficiency and a member of the European Commission's high-level European Resource Efficiency Platform. From 2015-18 he was a member of the European Commission's High-Level Panel on the European Decarbonisation Pathways Initiative. From 2017-19 he was Co-Chair of UN Environment's sixth edition of the Global Environmental Outlook (GEO-6), following the publication of which he has been Co-Chair of UNEP's GEO-for-Business initiative. He is also Co-Chair of the Green Growth Knowledge Platform (GGKP)'s Research Committee on Natural Capital. In 1994 Paul Ekins received a Global 500 Award 'for outstanding environmental achievement' from the United Nations Environment Programme. In 2015 he was awarded an OBE in the UK's New Year's Honours List for services to environmental policy.
Nicolas Berghmans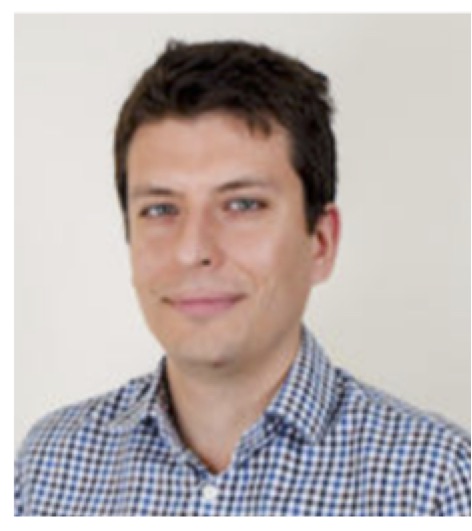 Nicolas Berghmans is a Research Fellow at IDDRI on Energy and Climate policies, specializing in the electrical sector. His work focuses on the integration of renewable energies into the electricity system and the governance of energy markets in Europe.  Nicolas holds a Master's degree in international relations with a specialization in Economics from SciencesPo Paris. He previously worked as a researcher at CDC Climat, a subsidiary of Caisse des Dépôts et Consignations on climate economics.  Nicolas speaks French, English, Spanish.
Ivan Zassoursky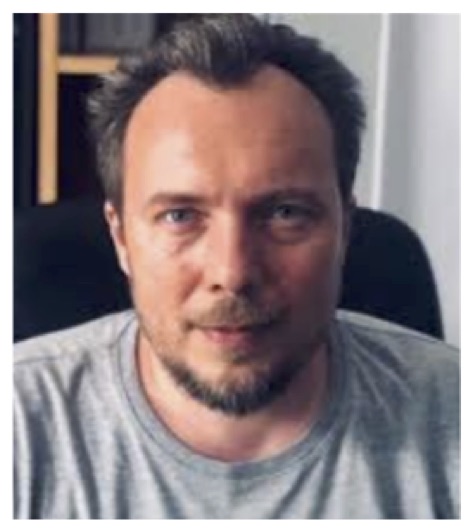 Ivan Ivanovich Zassoursky is a Russian journalist, professor, producer, and researcher. He is the head of the Department at the Moscow State University, and founder and publisher of Chastny Korrespondent, an online newspaper. In October 2015 Ivan Zassoursky launched Nauchny Korrespondent (translated as "Science correspondent")  an internet-based open publication platform for scientific papers, theses and other works particularly on climate change and its impact on the Russian economy and its people. Nauchny Korrespondent also helps students and their potential employers connect and form pre-recruitment relationships, as well as coordinating research endeavours with industry demands. In 2017 Zassoursky launched the Federal Reserve System of knowledge repositories – an open and transparent digital system that provides a way to  protect the attribution,copyright and integrity of publications.  He has authored more than 500 publications and periodicals in Russia and abroad.
Elizabeth May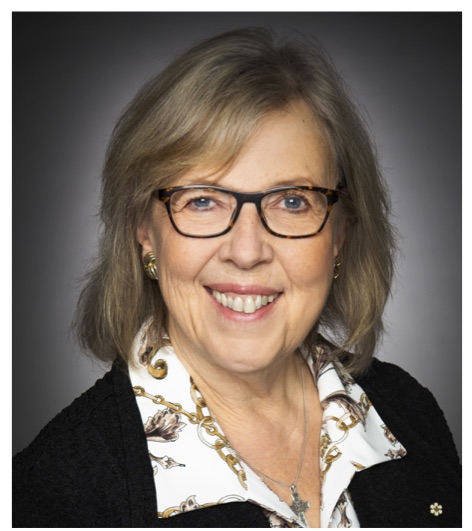 Elizabeth May served as Leader of the Green Party of Canada from 2006 – 2019, in 2011 becoming the Green Party of Canada's first elected Member of Parliament representing Saanich-Gulf Islands. She will continue as Member of Parliament and will run again, now serving as the Parliamentary Leader of the Green Caucus.
In 2005, Elizabeth May was made an Officer of the Order of Canada in recognition of her decades of leadership in the Canadian environmental movement. She graduated from Dalhousie Law School and was admitted to the Bar in both Nova Scotia and Ontario. She practiced law in Ottawa with the Public Interest Advocacy Centre prior to becoming Senior Policy Advisor to the federal minister of the Environment (1986-1988). For seventeen years Elizabeth served as Executive Director of the Sierra Club of Canada (1989-2006).
A proud mother and grandmother, she lives in Sidney, British Columbia, with her husband John Kidder. Elizabeth is the author of eight books, including her most recent book, Who We Are: Reflections on my life and on Canada.
Ravi Theja Muthu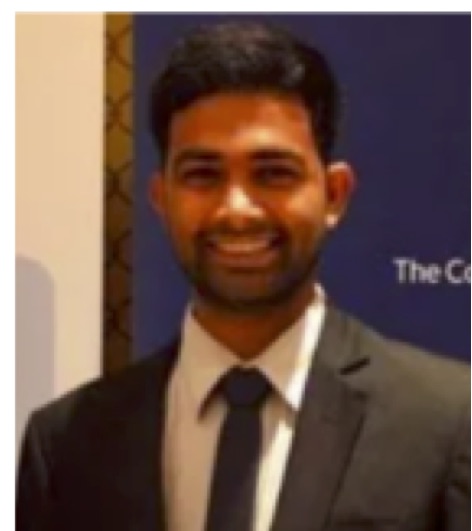 Ravi Theja Muthu is a TEDx Speaker who spoke about how "Failures can lead to success in life". An entrepreneur by profession, very passionate about sustainable development, youth empowerment and green technology, Ravi is –
a British Council "International Climate Champion".
a finalist for "Commonwealth Youth Award for Development Work 2015"
a member of Team Drone – the first Non-American Team to win SAE Aero Design Championship in 2010
"I'm always trying new things! I always kick myself in the butt and get out and try to find new experiences – new challenges."
Linkedin: https://in.linkedin.com/in/ravithejamuthu
Idman Abdourahman
Idman Abdurahaman is a climate justice researcher whose interests lie in exploring the complex relationships between racial, social and environmental justice. Originally from Sweden, Idman graduated with a BSc (Hons) in Environmental Management from Glasgow Caledonian University. As an activist, she is dedicated to exploring the climate crisis from radical and alternative lenses always moving towards full decolonisation. Currently, Idman works on grassroots initiatives focusing on local climate action, community-led urban greening and food growing projects.
Ella Faye Donley – HOST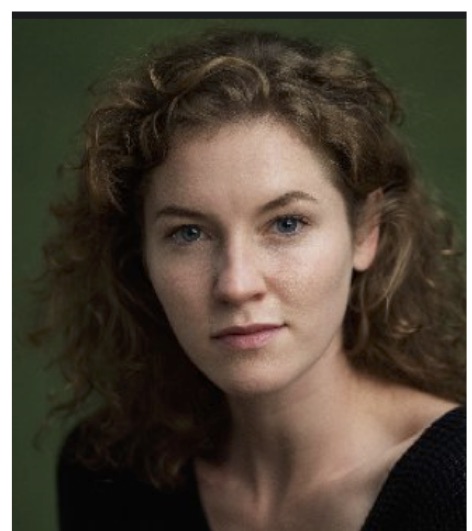 Formerly a Recruitment Consultant with La Fosse Associates, Ella Faye Donley is now a full-time Actor / Director / Producer with 15 professional roles under her belt in theatres in the UK, Addis Ababa, Beijing and the USA. Having trained with the National Youth Theatre and done a Masters Degree in Classical Acting at the Central School of Speech and Drama, she also has production experience with Silver Rose Productions and LinkUp Addis TV as well as Directing for London City Academy Actor's Studio, New Writers Showcase and Addis Playhouse, of which she is also the founder. A climate activist for many years, she has taken part as a Red Rebel in several Extinction Rebellion actions and at the Peace Child International / LASER UN 75 Anniversary Festival.