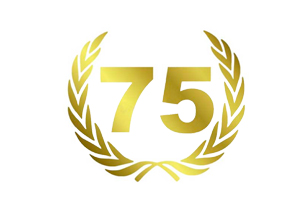 CELEBRATE THE UN's 75TH ANNIVERSARY
Help Celebrate the United Nations 75th Birthday with Peace Child International

– Uniting Nations, Uniting Peoples, Uniting Faiths, Uniting Generations –
The last 75 years have seen the human family make great progress – much of it due to the UN's global Thought Leadership.  But the UN has decided NOT to celebrate its 75th Anniversary because, as our Balance Sheets show, a mountain of challenges remain to be solved, and the organisation itself teeters on the edge of bankruptcy. So, instead, the UN is reaching over the heads of its member governments and asking "We, the Peoples…" to Join A Conversation about what kind of future we want? Are we on track to achieve it?  – and –  What kind of UN do we need to deliver that future?
Peace Child International has worked with the UN for almost 40 years – and we have built this website to help schools and communities get involved in that conversation in a fun way. For the UN's 50th Anniversary, our global network of young people created A World in Our Hands: a Children's History of the Past, Present and Future of the UN – which got a lot of people thinking positively about the UN.
Our UN @ 75 Peace Child concerts invite you to get young and old members of your community to engage in intergenerational dialogues and look back at the UN's achievements of the last 75 years, and look forward at the challenges of the next 75.  The short (20-min.) Assembly Presentation is ideal for Schools: it has been piloted with great success in Luton Schools;  The  1-hour Concert was premiered by the Harpenden UNA in January 2020, and the long-form Concert was premiered in Middlesbrough. Our  20-minute Time Travel TV Chat Show is fun device for youth to explore the Future we want and the future we do NOT want. Feel free to translate, adapt or totally re-write each script to incorporate your children and teachers' ideas. Also – take part in the major initiative we are co-organising with colleagues in Estonia and Tunisia – a series of events that involves both Conferences and Cultural Programmes.
Also, the UN would love you and all your friends, co-workers, classmates or family members to fill out their Online Survey.  Also look at the UN'S 75th Anniversary Toolkit and Feedback form, which allows you to feed any ideas you come up with back to the UN.
Above all – HAVE FUN!  Find YOUR passion for these issues and EXPRESS THEM!!
Middlesborough Outline
Luton Initiative
ACUNS Conference – June 2020
Songs for Survival
Citywide Search for Sustainability
UN 75th Anniversary
75 Years of Thought Leadership
UN 75th Anniversary
Astounding
PROGRESS
Global Goals:
Achievements &
Challenges
UN @ 75 Initiative
Estonia & Tunisa

Harpenden & Luton UNAs
Intergenerational Concerts
GRETA THUNBERG &
Others Speak Out

Middlesbrough
UN @ 75 Concert